Many practitioners and administrators of durable medical equipment (DME) programs find it difficult or too time consuming to understand and optimize their programs. However, with real time monitoring of inventory, billing, and collections, Select Ortho shows clients how they can turn their DME program into a well-oiled and compliantly profitable service line that provides great patient care.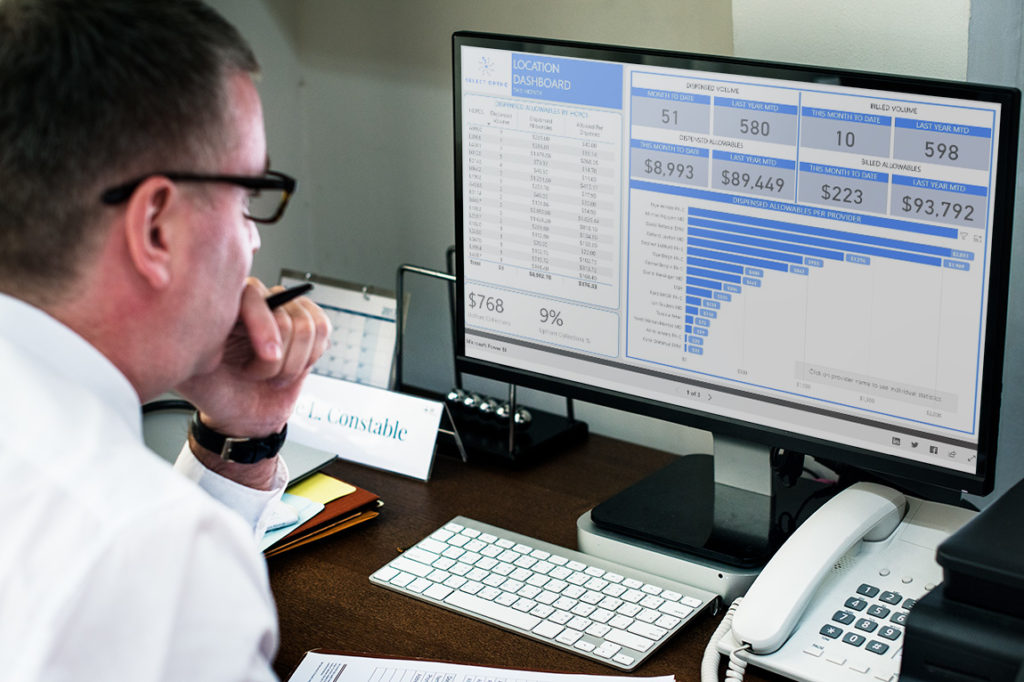 Our private client portal allows users to view historic and real time data, for example:
Dispensed allowables by Healthcare Common Procedure Coding System (HCPCS)

Billed volume and allowables

Metrics from multiple locations

Total dispenses and allowables

Upfront and paid collections.

Multiple metrics by payor
Select Ortho helps practices overcome market challenges without compromising patient care.
6303 E. Tanque Verde Road, Suite 345
Tucson, AZ 85715

For employment verifications, call Insperity at 866-715-3552 and select option 5
Contact Select Ortho for a free financial and compliance assessment of your current DME program. Learn how a compliant and efficient DME Management partner is an indispensable addition to your practice.
Let us know some details and we'll get the right person to get back to you.